The key to great design is capturing the spirit of the client and the essence of the space.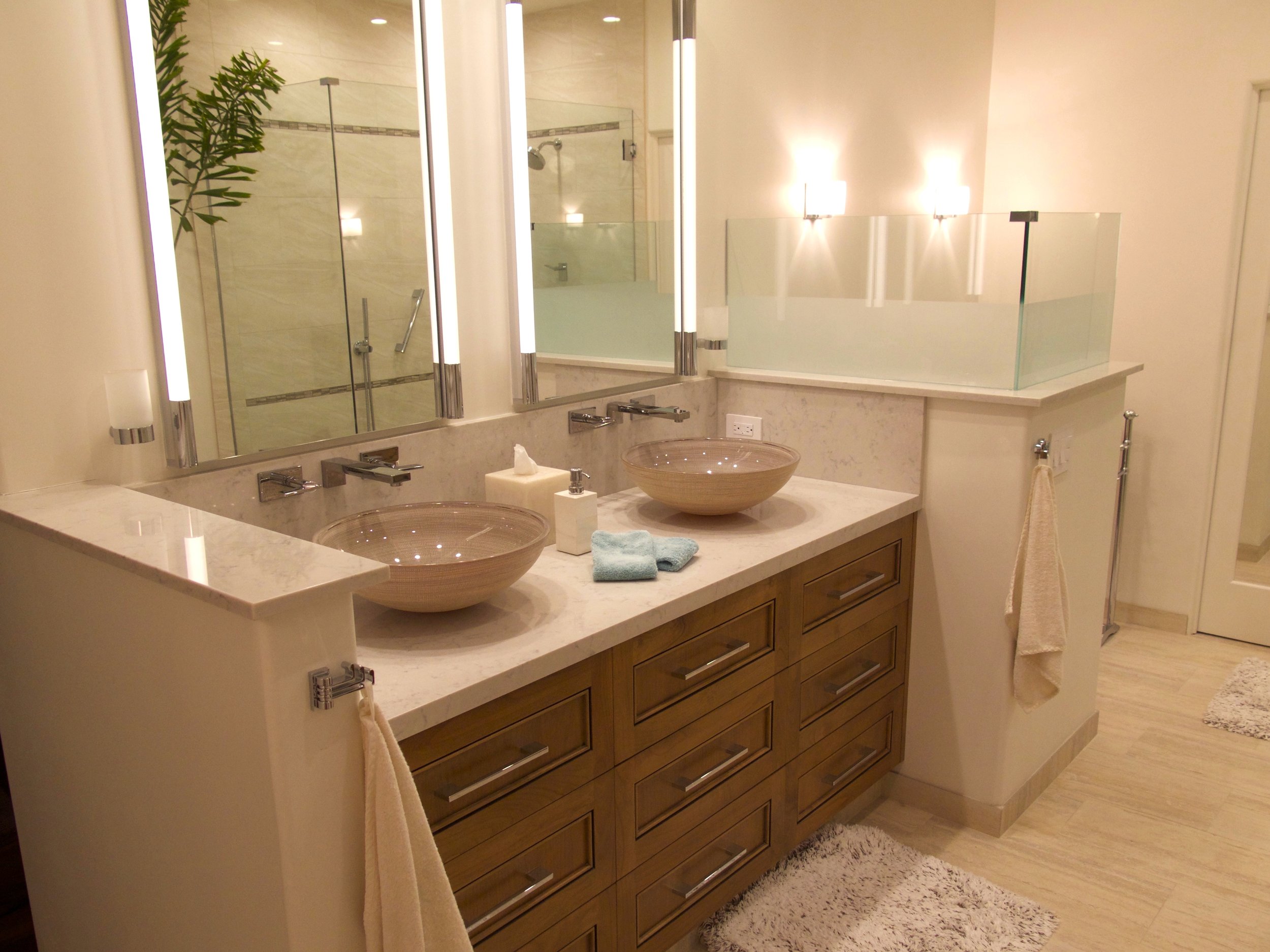 In this master bathroom remodel we took the space down to the studs, removed walls, rethought layout and installed all new bright materials. The homeowners wanted a fresh new look that was warm, inviting, and reminiscent of a spa that you wanted to come and relax in.
This original bungalow got an entire remodel from converting the garage to livable space, to removing walls, to installing new bathrooms and kitchen, to updating all the windows and doors. Now it is a light filled home full of color, art, and beautiful spaces.
Preparing for out of town family this client wanted us to rework and reimagine their interior using primarily their own items and supplementing where necessary. This 'lived in staging' project brought a fresh look to this home at minimal cost.
After staging their former home which helped it to get an offer within 24 hours of being on the market, this homeowner came back for our help to stage their new home for themselves. We assessed the new space and used items they had mixed with supplemental elements to make this new property feel like an instant fit for them.