Landscaping accounts for 85% of what a person will see when they survey the outside of a home.
This modern ranch home, reminiscent of an art gallery, needed balance brought to their landscaping to reflect the tasteful aesthetic of the rest of the property. Using rare and unique specimen plants and materials we were able to reflect the beauty of this home in the landscaping and bring functionality to an otherwise unused yard.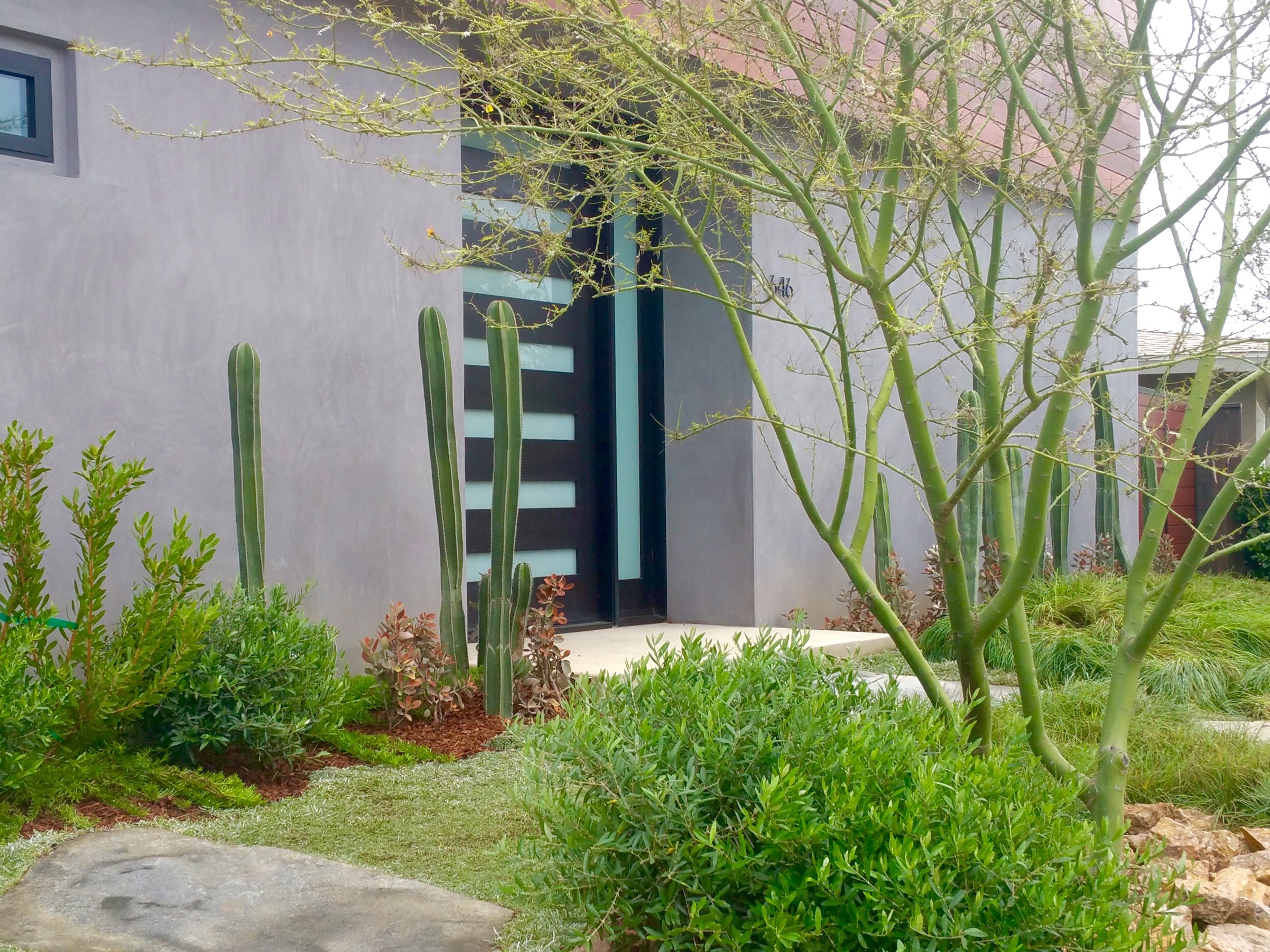 This ultra modern family home needed warmth and depth brought to their landscape. Using low maintenance xeriscape plants and trees, extra large flagstone and low accent walls we layered textures and colors to provide visual interest depth to this narrow yard.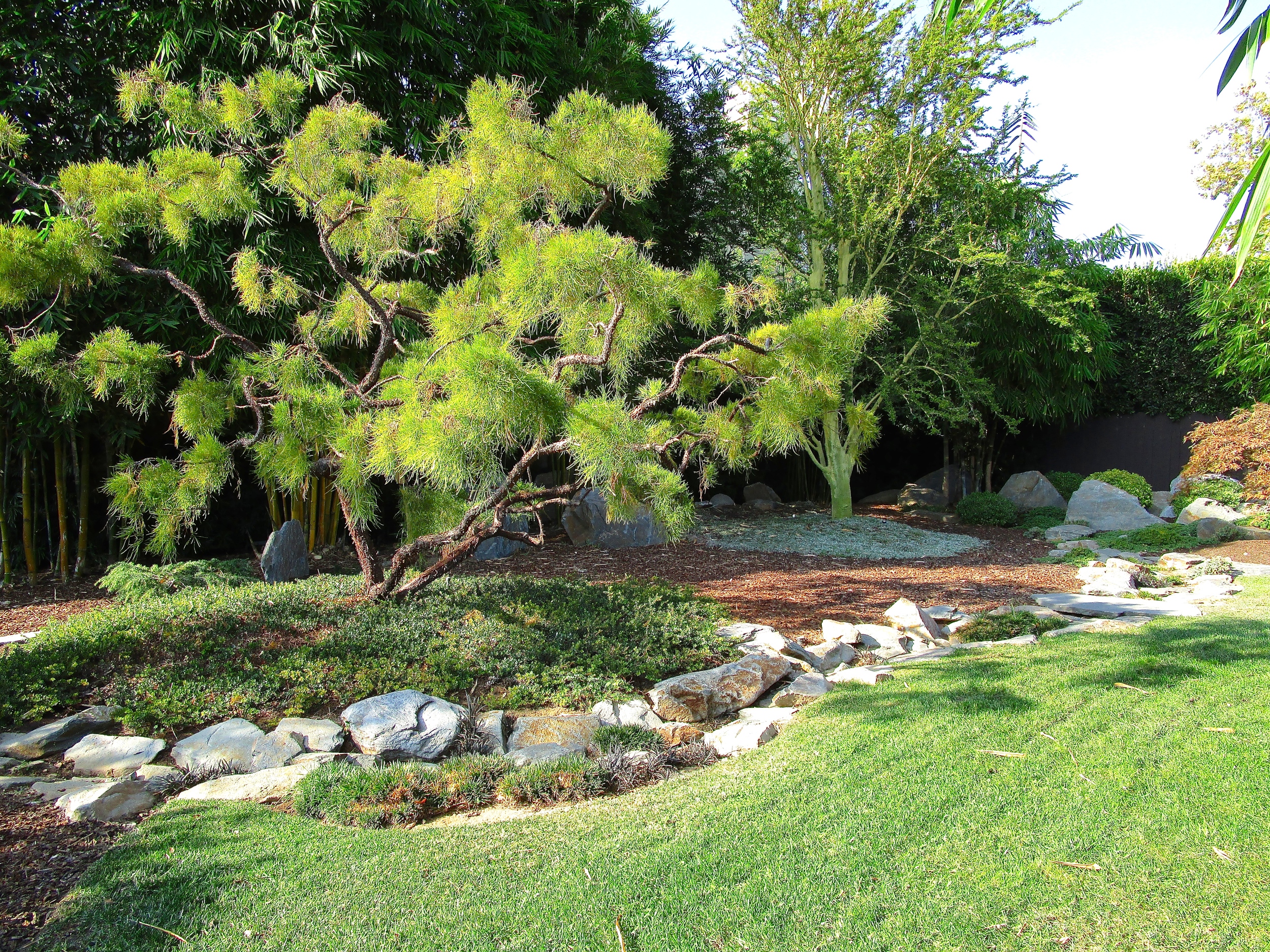 This craftsman homeowner wanted to expand their yard and create a meticulous modern asian oasis. By adding a huge covered patio, custom fountain, unique specimen plants and a dry creek we created a zen wonderland perfect for relaxation and entertaining. Upon the recent sale of the house the buyer said that the yard is what 'sold the house.'
This 1980's home craved both a refreshed look as well as usability. By adding a 300SF enclosed patio, new driveway, simple planting and new house color we brought this home into the 21st century and allowed the owners to use a part of their property they never even considered viable living space.
Originally a spec house bought for a growing family these clients wanted a colorful and child friendly landscape. By adding pottery, retaining walls, succulents and pops of color we made this bland space feel custom.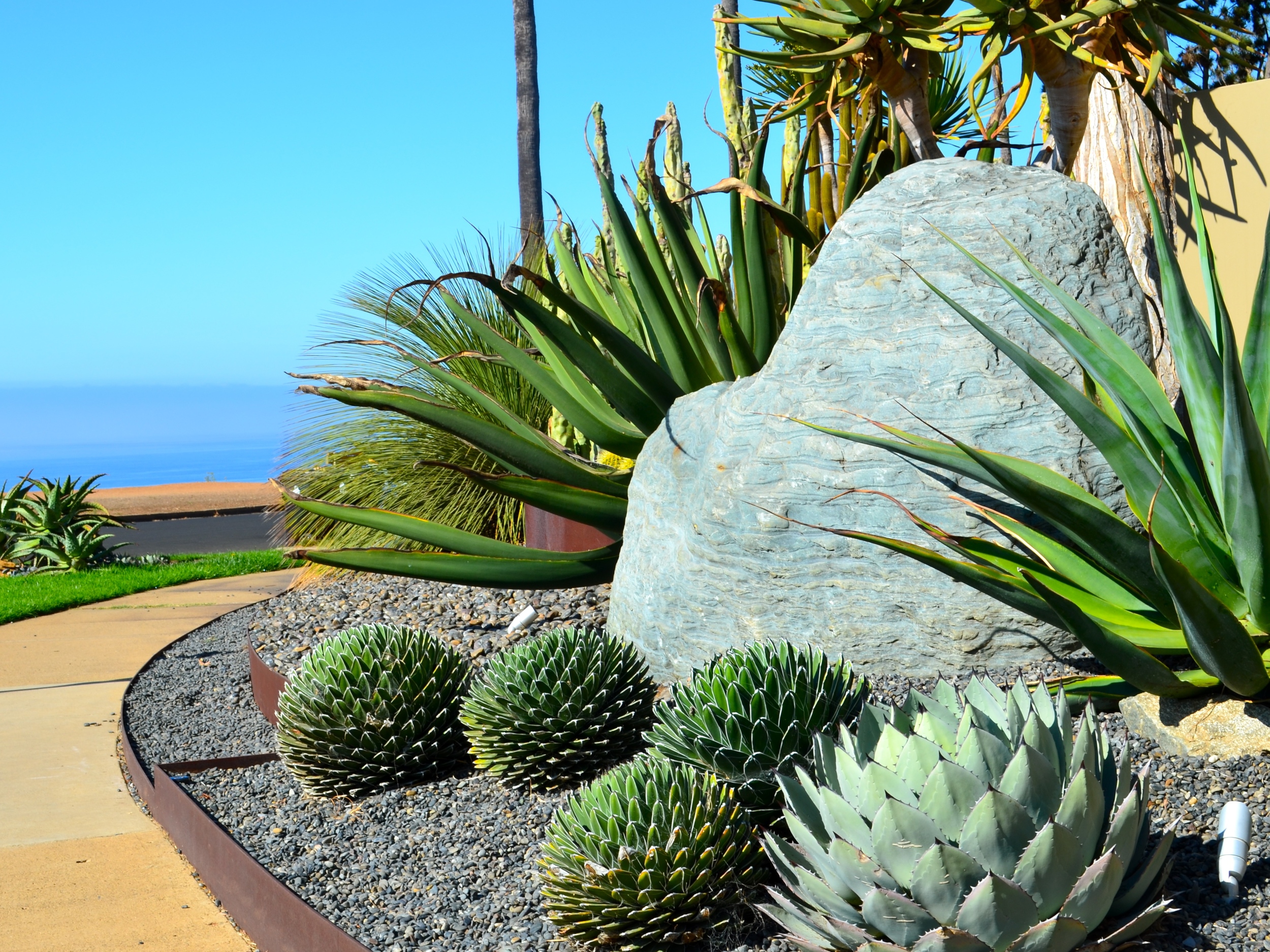 This sweeping ocean view lot commanded a yard to compliment it. A complete redo of the property to include two custom fountains, a koi pond, a raised patio area overlooking the ocean, sport court, fireplace, kitchenette, eating and lounge area completed this incredible family home.
A stately Spanish revival house on a busy street needed a sense of privacy and grandeure to compliment this two story beauty. We planted tall hedges around a custom iron work entrance, added driveway gates, a semicircular driveway with a fountain and appropriate drought tolerant planting to compliment its historic beauty.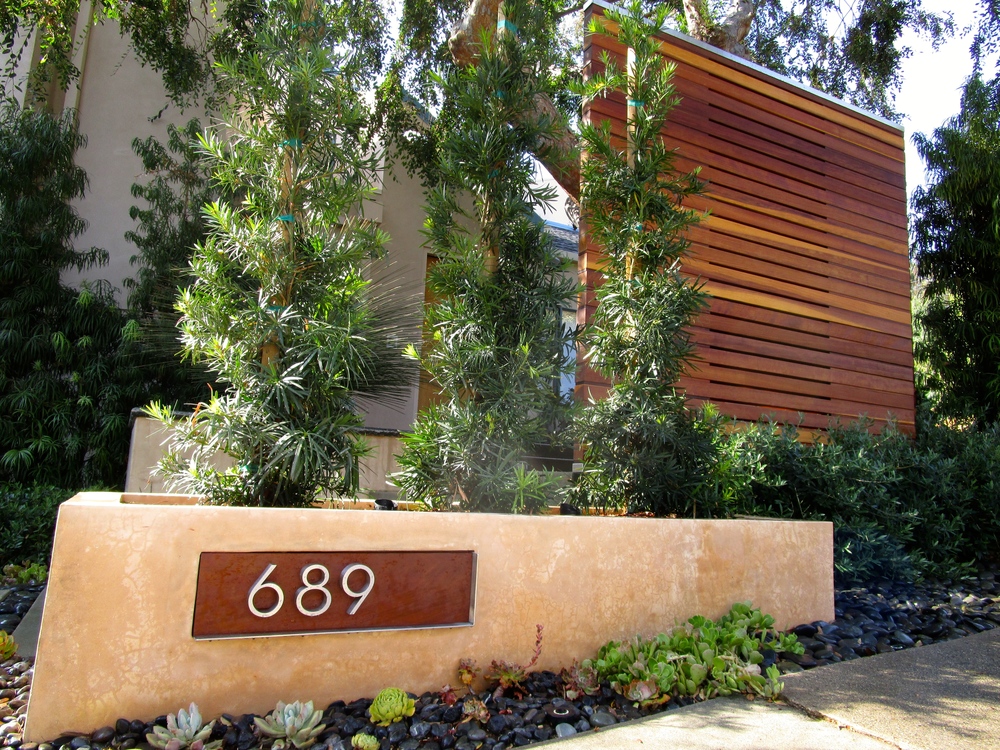 This duplex built in the 80's needed a complete rethinking to create privacy, nooks of unexpected beauty and a new look. By creating a specially engineered partition wall, raised garden with imported rocks a vibrant bromeliad filled yard we gave this family a completely new looking home.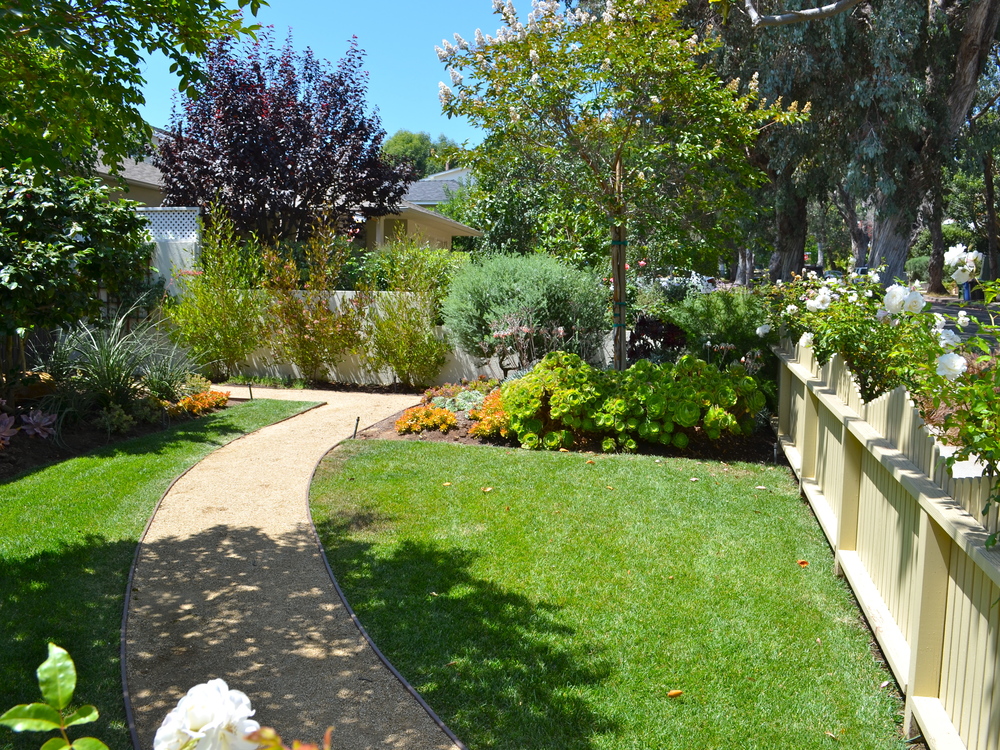 This original California craftsman bungalow went from only having a plain grass yard to being a charming garden with a picket fence, sweeping pathways, pops of color and flowers and kind friendly play area. We brought this from basic bungalow to charming, classic, and chic.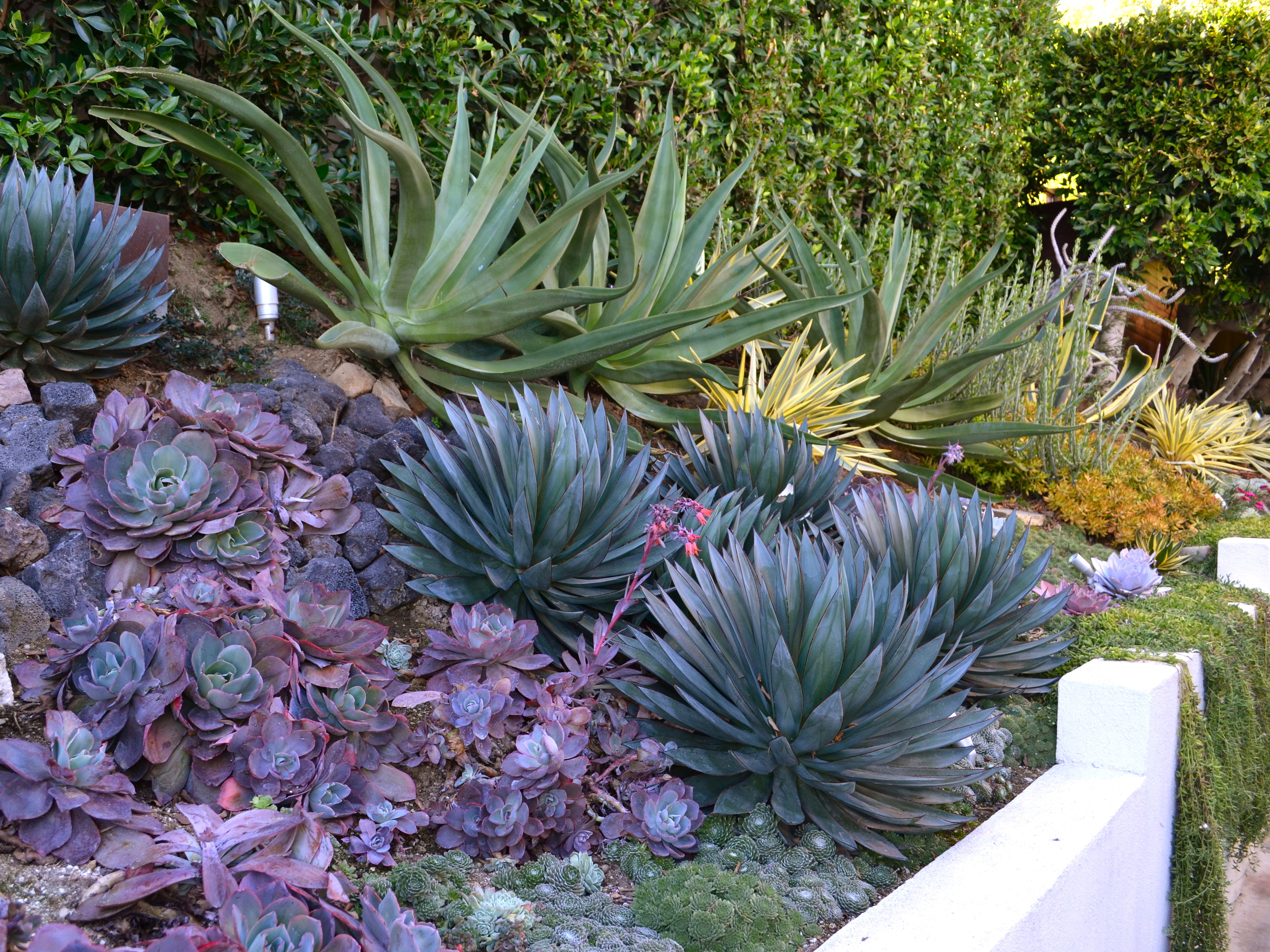 A stunning mid century home in the hills needed a landscape that went with the architecture of their home. A total transformation happened from the front entrance courtyard, to the pool area and along the sloping back hillside that brought color, dimension and spunk to this formerly banal yard.
A remodeled midcentury bungalow needed a brand new look for the whole property. From imported stone entrance to raised ipe patio, from stone swale to all new plants, from custom upholstery to turf lawn this small house got a totally new identity and life for its family.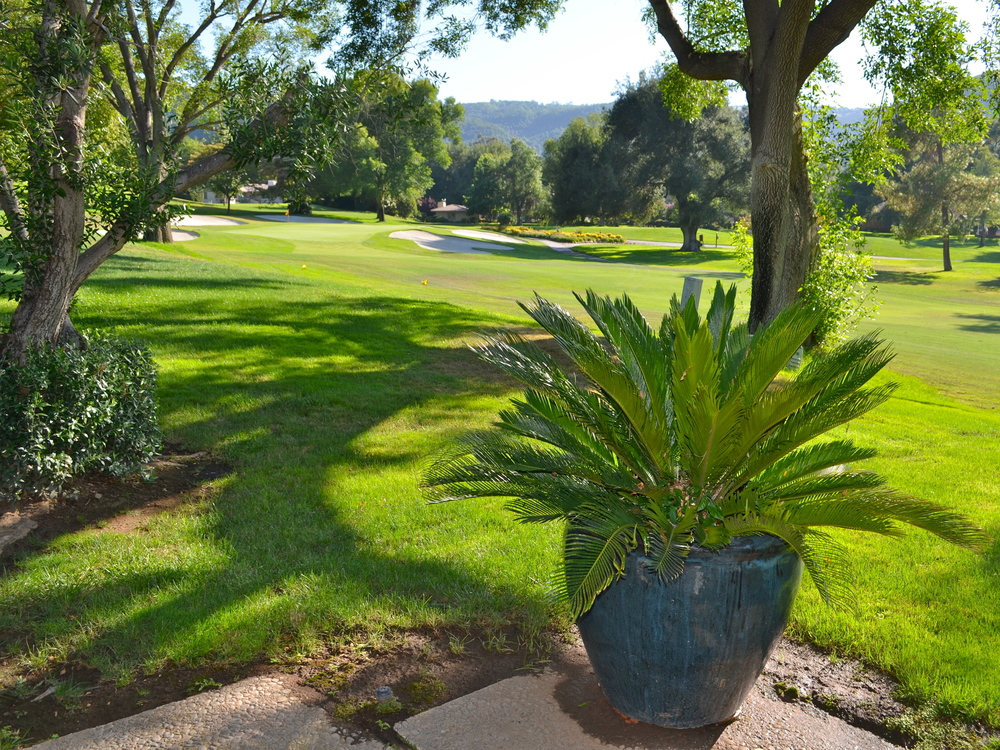 Situated on a classic Southern California golf course this multi generational vacation home needed new life breathed into it. By sticking to easy maintenance, climate appropriate plants we were able to give a mini face lift to a home that had not be reimagined in decades.
These artistic owners craved adding their personal fun and funky style to every inch of their property. With full creative liberty we created a unique fire pit, seating and dining area, water feature, custom glass embedded gate, front entrance and interesting views from all areas of the house.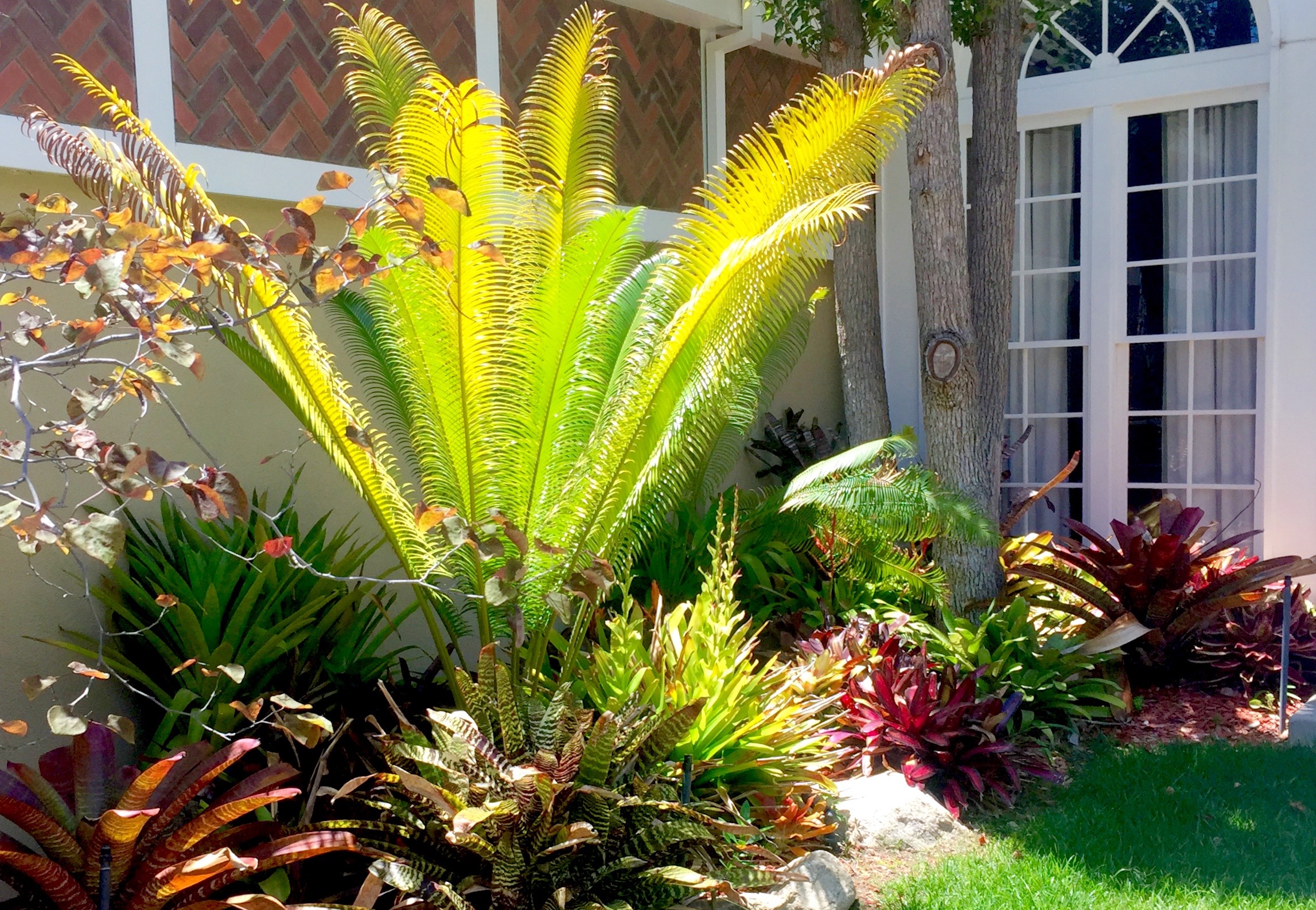 A large Tudor style home with sweeping views of the canyon needed a new functional and beautiful style to fit this family. With custom entrance stonework, a bromeliad garden, new pool, outdoor kitchen and new pool with glass railings they were able to fully use and appreciate the potential of this property.
A modernized bungalow this family wanted to double their living space by creating a true oasis garden that would make anyone want to live here. They left no square foot unturned by adding a 3 custom fountains, exquisite cactus garden, bamboo forest, lounge area with 17 foot fireplace, dining area for 10, breakfast nook and specimen succulent wall all delicately blanketed by high lacy trees making the area usable year round.
A California ranch perched high atop a hill this property needed to make the most use of its long and narrow yard space. By adding a DG walking path, fountain, vegetable garden, bromeliad nook, lounge area and dining area we allowed this homeowner a new outlook on a home she had for decades.